Quick Guide to Disease-Modifying Therapies
The Quick Guide provides an overview of all of the DMTs approved in Canada for the treatment of relapsing-remitting MS. The information is based on the Canadian Product Monographs for these medications and is provided as an aid to a more informed discussion with your healthcare team. Products are listed alphabetically by Canadian brand names.
Click here to view the charts on Injectable, Oral or Infusion therapies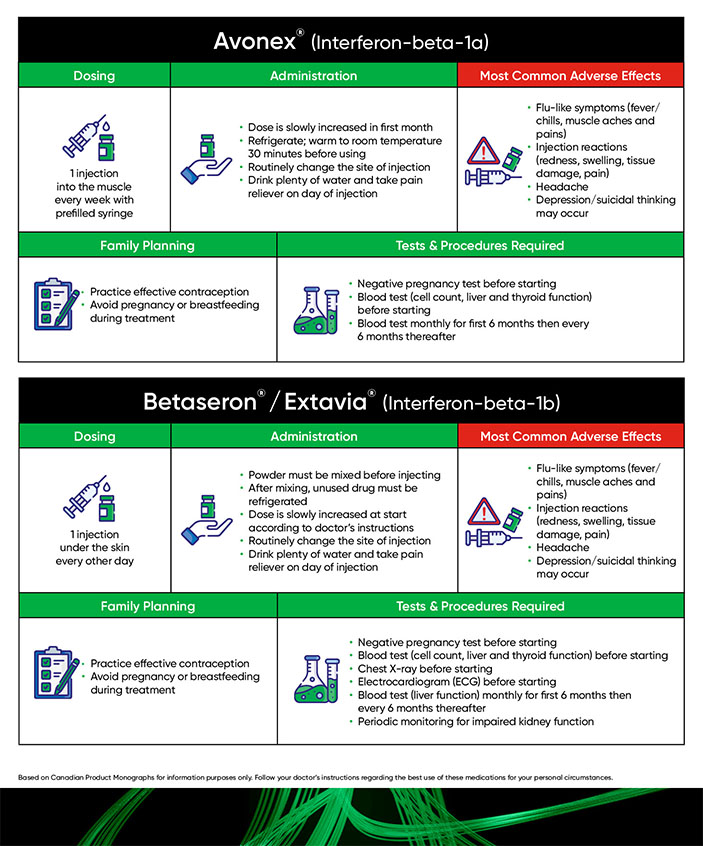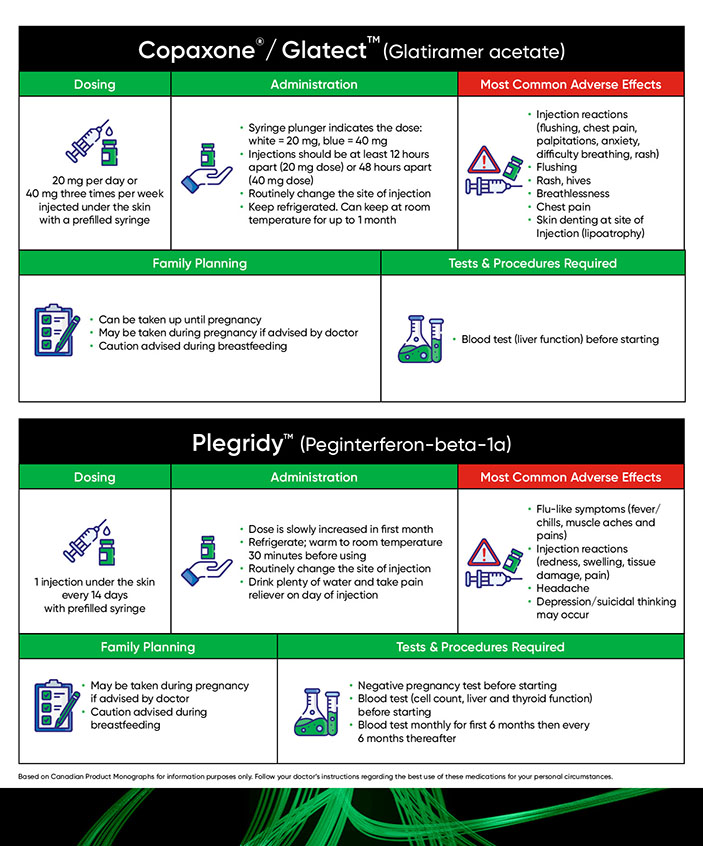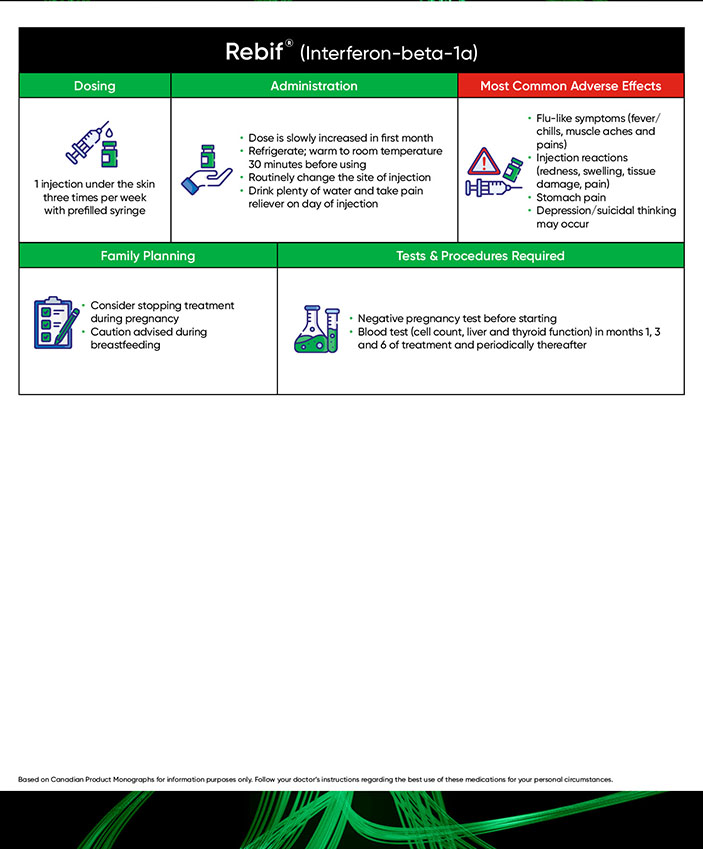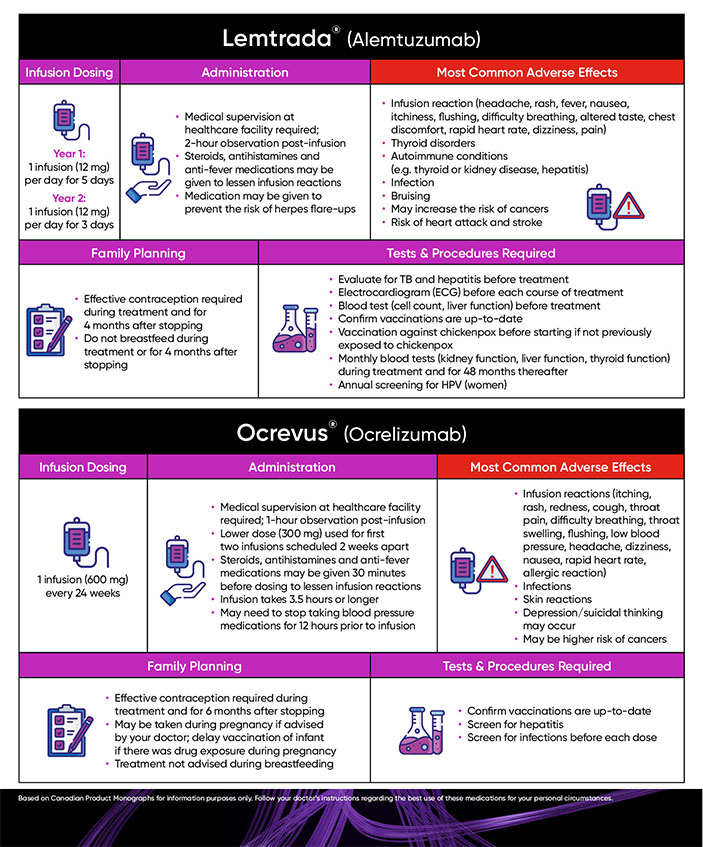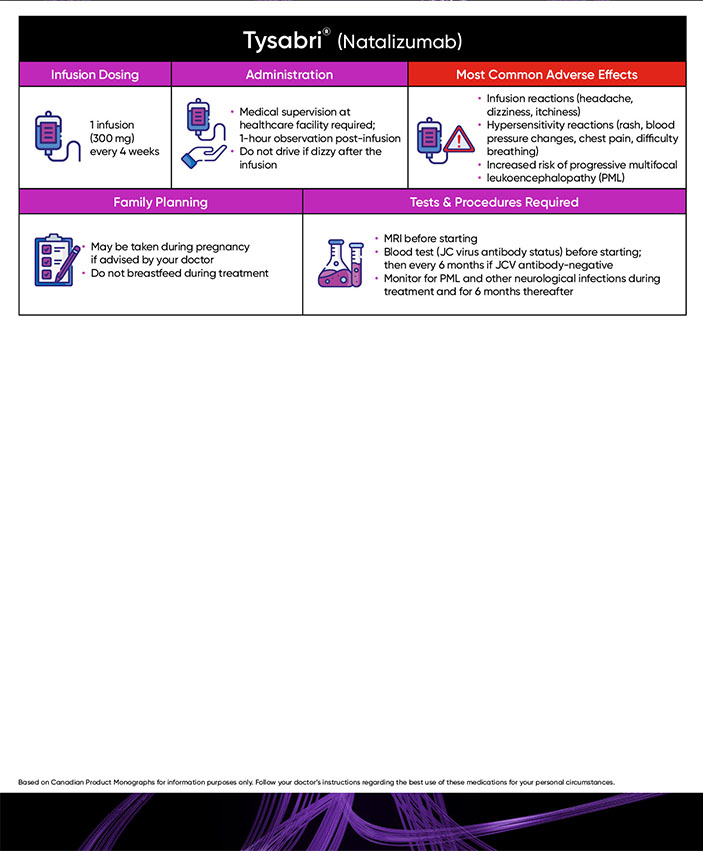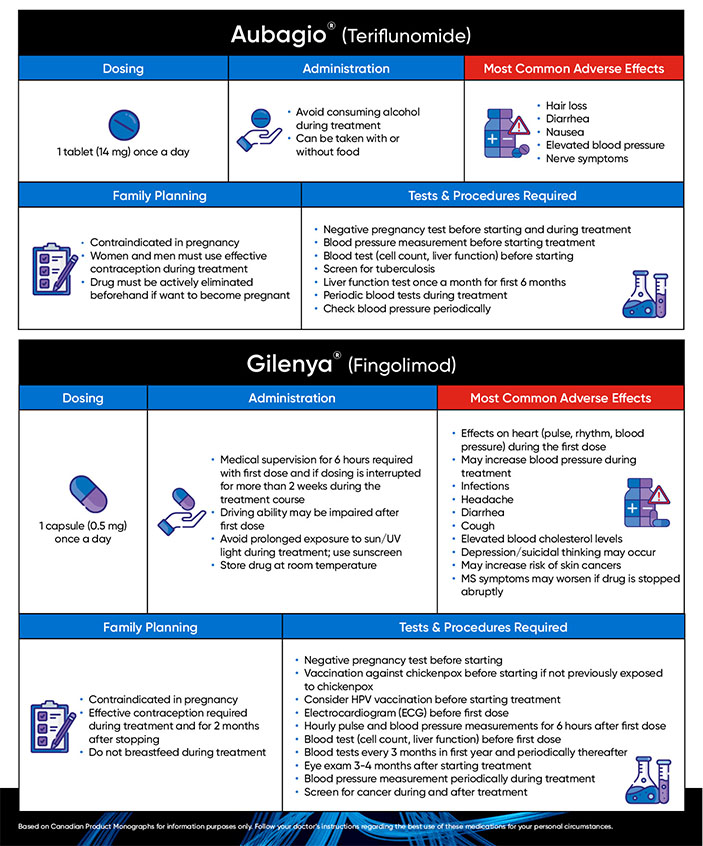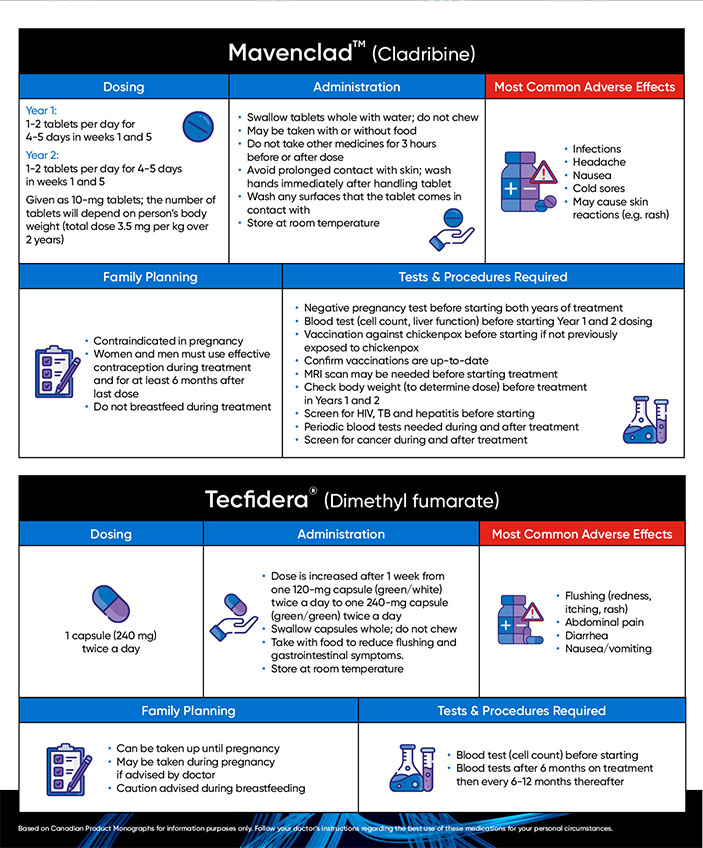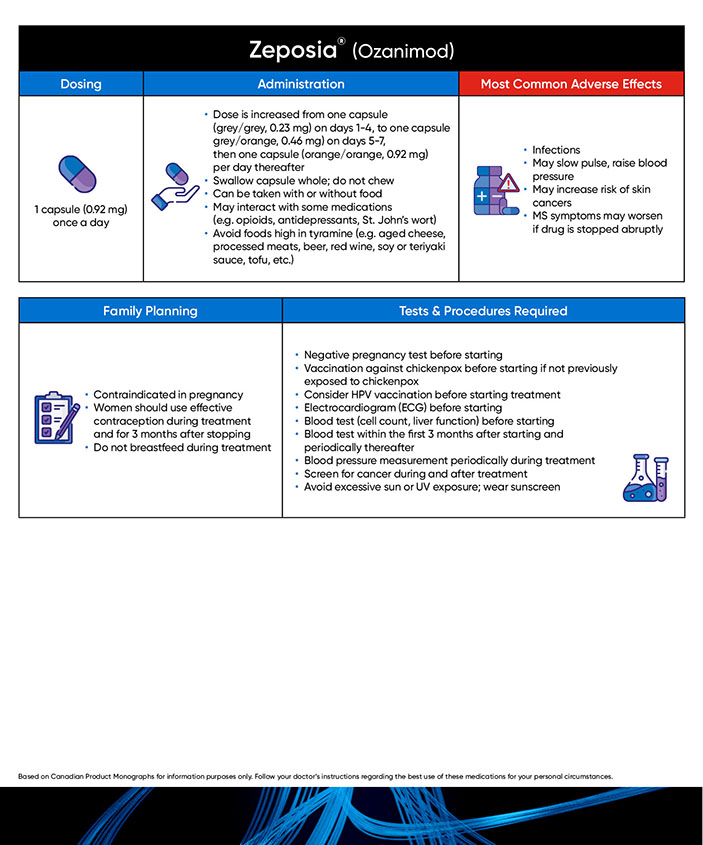 ---
Share this article
Facebook
Twitter
pin it!
Email
---
Related Posts
---
Back