New Infographic Explains the Importance of MS Treatment
A picture is worth a thousand words – so MSology is adding a new resource for people affected by multiple sclerosis. In this issue you'll find the first in a series of Infographics – visual representations of key data that help to tell the story of MS.
Of course MSology will continue to bring you articles, resources and MS Radio. But infographics will add to the mix – providing you with another way of seeing and understanding MS and its daily challenges.
For our first infographic, we've focused on the importance of treating relapsing-remitting MS (RRMS). The infographic provides you with information about the number of people in Canada with MS, and the importance of treating it to minimize long-term damage. The infographic can be downloaded, printed out, or shared with your friends in the MS community on Facebook and Twitter.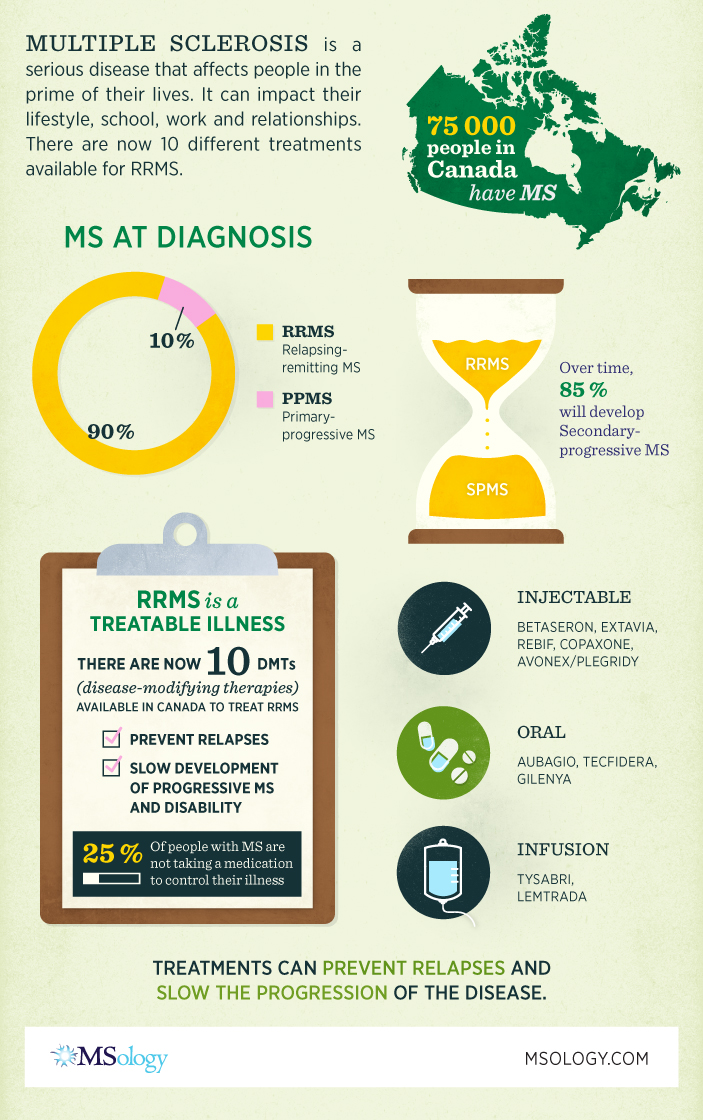 One great thing about infographics is how easy they are to share with others to help trigger conversations or spread important information. We've made our MSology infographics easy to share via text or email, or on your personal social media channels.
Download the infographic as a PDF
---
Share this article
Facebook
Twitter
pin it!
Email
---
Related Posts
---
Back