Infographic to help you achieve Mastery over Your MS
The mind is our most powerful tool to combat uncertainty and to inspire wellness. Our new infographic offers a few modest thoughts about how to work toward achieving Mastery over the day-to-day challenges of multiple sclerosis.
The infographic can be downloaded, printed out, or shared with your friends in the MS community on Facebook and Twitter.
Download the infographic as a PDF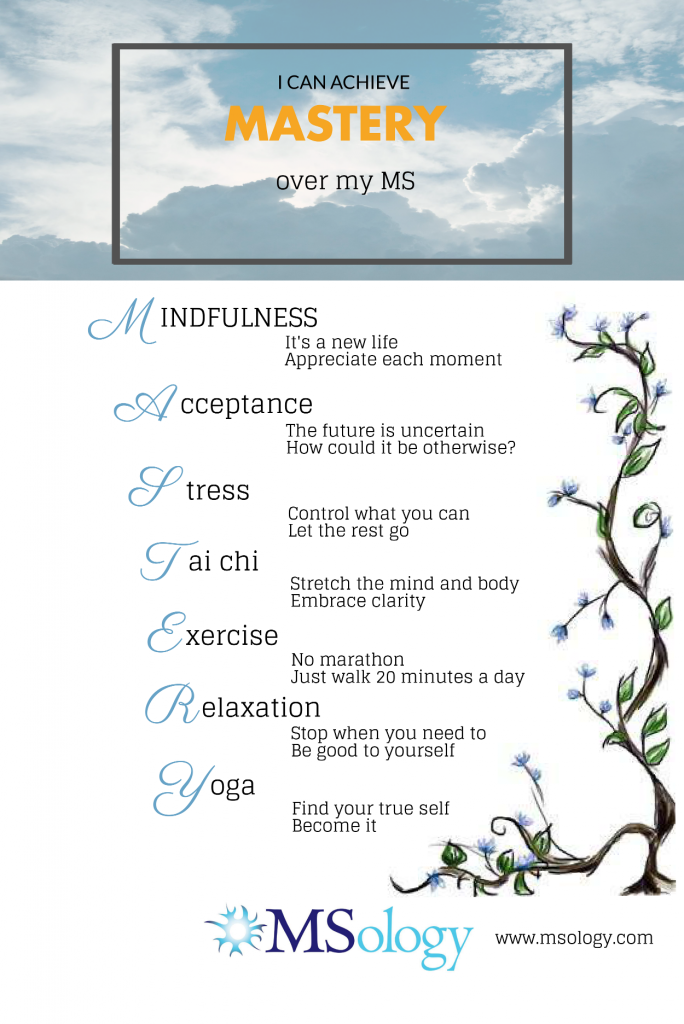 ---
Share this article
Facebook
Twitter
pin it!
Email
---
Related Posts
---
Back