Comparing new multiple sclerosis therapies – Infusion/injection drugs
A number of new medications are in development for multiple sclerosis (MS) and our previous article summarized the results for oral therapies (See Comparing new MS therapies – Oral drugs).
The table below summarizes the Phase III study results in relapsing-remitting MS that have been presented or published for drugs administered by infusion or injection. While results shouldn't be directly compared because of differences in the people being studied, the side-by-side comparisons may help you in making the best treatment decision for your personal situation. All studies were for two years unless otherwise noted.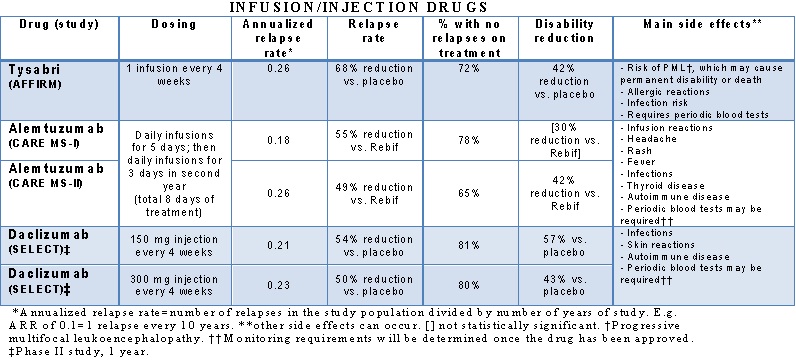 ---
Share this article
Facebook
Twitter
pin it!
Email
---
Related Posts
---
Back